We Made It!
People who are successful in business say that the first couple of years starting out are the hardest. I'm very happy and extremely proud and of course grateful to announce that Wednesday April 1st 2015, will be our first year at our new location! We would like to say thank you to everyone who helped us achieve this by inviting you all to a small get together at our place. There will be refreshments, drinks, and lots of stories to tell I'm sure.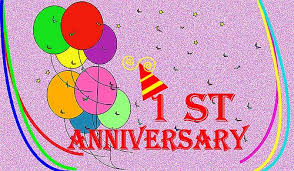 If you have ever been a client, were thinking about becoming one, or still are one, we'd like to see you to thank you in person. It's kind of an open house. Come meet the people who make up Simply Fit Canada, see the place that IS Simply Fit Canada.
I hope to see you all Wednesday starting at 5pm until whenever.
Thanks again for a GREAT YEAR!