For as many years as I've been a trainer, moving from one gym to another, having my own gym was simply a dream. Well, as of April 1st 2014 that dream will finally come to be a reality. Simply Fit Canada is very proud to announce the opening of it's brand new location!
We have everything needed for the power lifter in you!
Also a great area for conditioning!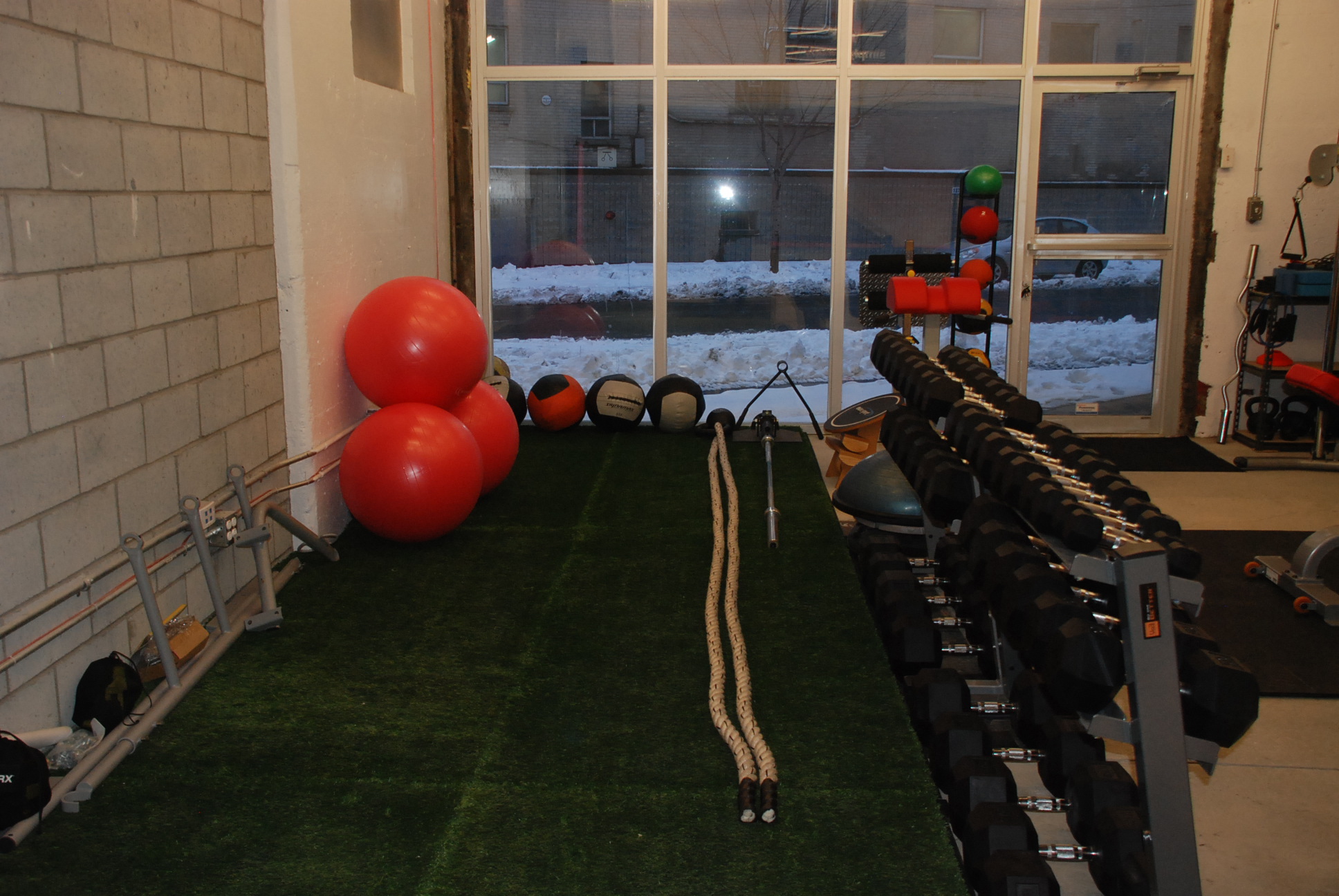 We also have a Cardio section and TRX training section and when you are all done training, we have a massage therapy room as well as HUGE , showers! Everything has been well thought out to be a very cozy but functional area.
I am very proud of this place and invite you all to drop by for a workout or just to say hello.