August 18,2014:
Monday..Overhead press with swings. Gotta go heavier! Gotta go faster! That was what I repeated last night while falling asleep. I woke up this morning thinking the same thing. As I always do..I perform this workout fasted; meaning not having eaten anything at all before training. Actually not having eaten anything at all until after training.
I made up for it yesterday though. First with Pancakes..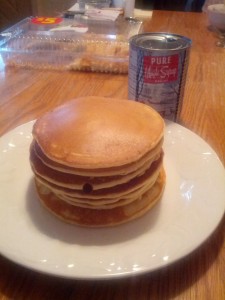 Mmmmmm Aunt Jemima
Then later on… CHEESEBURGERS!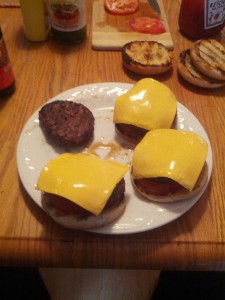 Today, I KNEW that I felt strong and explosive! I was! 25:16!! I swung with such force that my forearms were on fire. I had trouble holding onto the bell. Oh well, mission accomplished tomorrow is another day. Let's see what it brings.